Welcome to the "Heart of DART", where DART employees showcase their spirit and dedication to you, our Customers. Our DART employees are our key asset of Delaware Transit Corporation/DART First State. The "Heart of DART" campaign showcases how our DART employees make a difference in the lives of our customers and to the various communities we serve.
---
---
Keytwan Brooks, Fixed Route Bus Operator, New Castle County
Keytwan Brooks stops to help a distraught individual from jumping off a pedestrian bridge. On Friday, April 24, Keytwan was operating the Route 6 on Kirkwood Highway when he saw a young man attempting to jump from the pedestrian bridge on that highway. Operator Brooks secured his vehicle and immediately went into action. Mr. Brooks asked the gentleman if was okay and he replied 'no.' Operator Brooks called 911 and continued to talk to the gentleman until help arrived. Keytwan stated, "I truly believe God put me in the right place at the right time to save this gentleman's life."
Gary "Mo" Morris, Transit Applications Research Analyst
Gary Morris, affectionately referred to as "Mo," exhibits the essence of the "Heart of DART" through his relentless commitment to systemic process improvements. Whether it is a function of his personality or his military service to our nation, Mo displays an unwavering diligence to eliminate processes that waste company time, that don't fully harness the public dollars spent and that impede the overall productivity of the organization.
---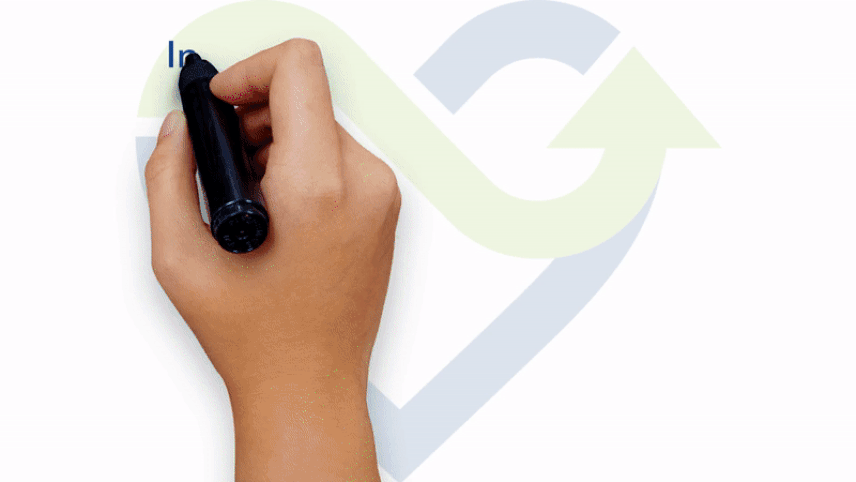 ---
"Heart Of DART" Wins First Place at APTA AdWheel Awards!
In January, the American Public Transportation Association (APTA) was pleased to inform DTC that we had won a First Place Award in the 2020 Annual AdWheel Awards competition! Our "Heart of DART" campaign placed first for Best Educational Comprehensive Campaign. Lerrissa Boardley, Marketing Specialist, accepted the award on behalf of DTC, at the AdWheel Awards Celebration at APTA's 2020 Marketing and Communications Workshop in Orlando, FL.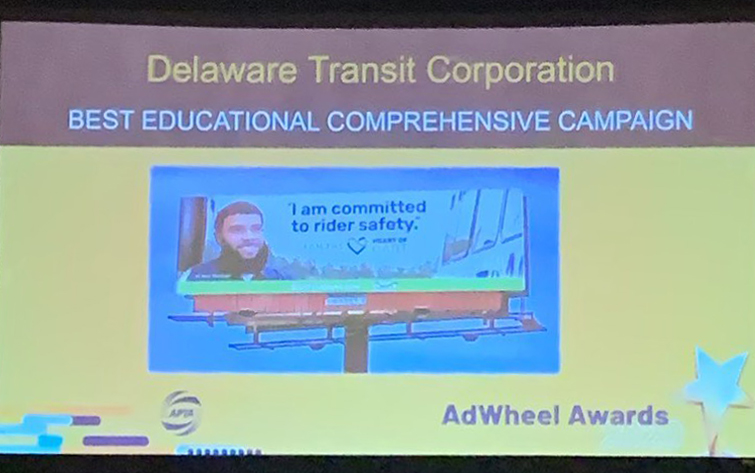 ---
---
Watch below to see what the "Heart of DART" means to our employees.
---
Flashback: Quick Thinking Saves Customer's Life - June 2019
Joe, a DART Bus Operator, was recognized for going above and beyond for a customer. The customer was in her house and was having a medical emergency. Joe was able to recognize the situation and call for an ambulance for the customer. Thank you Joe for your "Heart Of DART!"
---
Peggy: Showing Her "Heart Of DART" For Nearly Two Decades
Peggy is one of our DART bus operators in Kent County. Shout-out to her for providing masks for her fellow bus operators, so that they could stay safe. You might have seen her masks on our Instagram page, @dartfirststateofficial.

We also want to give Peggy a shout-out for all her acts of kindness over the years. She has been with DTC for 18 years, helping out many of her DART customers on her own time. Some ways that Peggy has shown her "Heart" include providing her customers with groceries, furniture, meals, wheelchairs and walkers, rides to the airport, and Peggy has even performed CPR!

One of Peggy's favorite experiences was when she provided a haircut to one gentleman. She says "He definitely was a brighter soul feeling groomed." Peggy says, "Some say I just drive a bus. No...I'm a driver, a concerned human, a passionate heart, someone who cares. It doesn't hurt to be kind. I spare items when necessary. I will provide if I can. Mostly our customers need to feel human in these troubled times."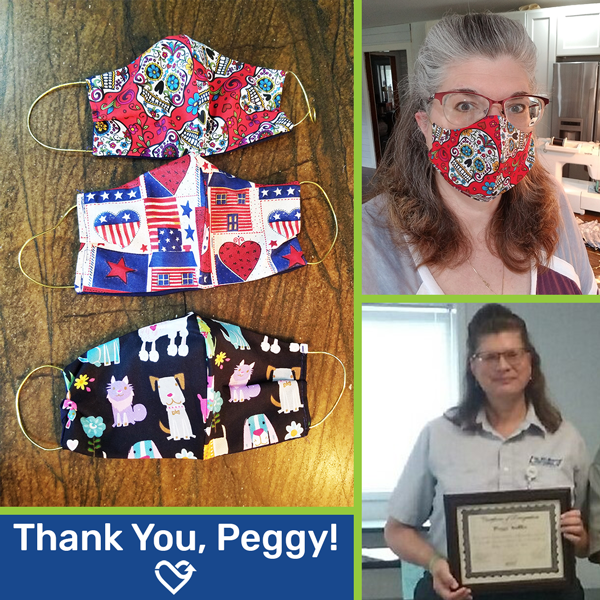 ---
Thanking DART Employees On The Front Lines!

This truly shows that during these times, the employees are the:

---
---